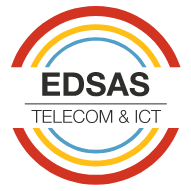 Healthcare institutions
Solutions for healthcare institutions
Together with various installation partners, we form a network of specialists to unburden healthcare. This network provides specialist service and products for healthcare organizations. For care locations it is important that all (IP) connections work well and stably for alarms, telephony, camera surveillance and of course for local use of the internet. Because EDSAS has its own network, it is able to connect every location by means of a private VPN solution. With the possibility to have all traffic flow via different roads, so that care traffic always has priority over a client that is downloading the latest films.EDSAS also manages the exploitation of the various networks for various healthcare institutions for the benefit of long-term clients.
Questions or information?
If you have any questions, please do not hesitate to contact us, we will be happy to assist you.