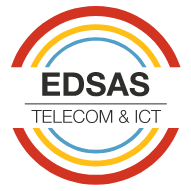 Hotel Organization
Solutions for hotel organization
Being accessible and offering a secure network is of great importance for hotels. Business people want to be able to temporarily keep their office in a hotel and the hotel organization itself is complex, but must communicate in a streamlined way. Since 2010, EDSAS has been one of the market leaders in Voice Over IP for the hotel industry. By applying our solution, your monthly costs are so low that it is possible to fully pay off your investment within 1 to 2 years. In addition, we often provide complete solutions for internet connections for hotels. In the event of unexpected problems or questions about these services, the hotels therefore have a single point of contact. This saves costs and time and often even improves quality.
Questions or information?
If you have any questions, please do not hesitate to contact us, we will be happy to assist you.