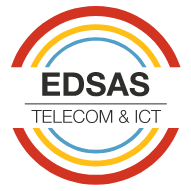 Notaries
Solutions for civil-law notaries
For civil-law notaries, automation is a matter of course. They often lead the way in the use of new possibilities. For example, EDSAS offers the option of recording conversations, archiving them and linking them to customer files. This means that sensitive information is immediately stored in the right place. We are also the right partner for notary offices for common telephony and internet solutions.
Questions or information?
If you have any questions, please do not hesitate to contact us, we will be happy to assist you.