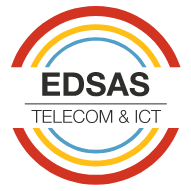 Trust offices
Solutions for trust offices
Reliable telephony and any video connections are a great convenience for trust offices . Simple communication within and outside the organization is thus guaranteed. Trust offices often know where to find EDSAS when it comes to these telephony solutions. We guarantee the best quality to the offices themselves and to their customers. These benefit from our set-up of one personal point of contact within the organisation. This makes the lines short and ensures quick switching in case of questions or calamities. A peace of mind.
Questions or information?
If you have any questions, please do not hesitate to contact us, we will be happy to assist you.