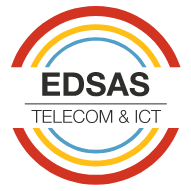 Wholesalers
Solutions for wholesalers
Do you have a wholesaler and do you also have a large warehouse next to your office, do you want WiFi everywhere in this warehouse, or even good coverage with the cordless telephones. Thanks to the experience of EDSAS, we are able to offer you a good stable solution.
Questions or information?
If you have any questions, please do not hesitate to contact us, we will be happy to assist you.