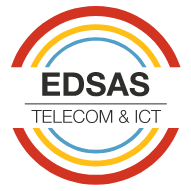 Administrative offices
Administrative offices BRANCHE
Solutions for administrative offices
Keeping track of who called, when and how long the call duration was, is a condition for good organization for administrative offices. EDSAS offers solutions that are linked to our power stations that provide insight and can provide data and reports about it. This is also an ideal solution for any organization that works with call centers.
Questions or information?
If you have any questions, please do not hesitate to contact us, we will be happy to assist you.